Pesta Selangau
July 18, 2020

-

July 25, 2020
Pesta Selangau takes place at Selangau in Sibu, with the main attraction of a Rafting Challenge which was introduced in 2016, encouraging water sports such as rafting, kayaking and radio-controlled boat racing.
Highlights for Selangau Festival 2020 include Selangau Rafting challenge, Strong Man challenge, Ratu Kebaya, Selangau Idol and Ngajat competition.
Also popular at the event is the "Selangau Bazaar".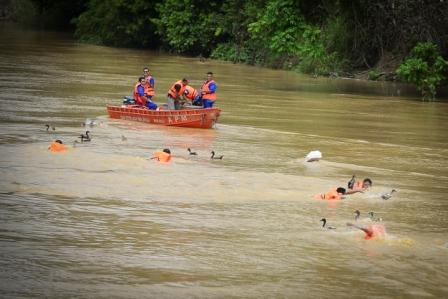 Pesta Selangau 2017, photo from the official website of Majlis Daerah Luar Bandar Sibu: http://www.srdc.gov.my